Vitamin D deficiency doubles risk of chronic musculoskeletal pain
Apr 17, 2014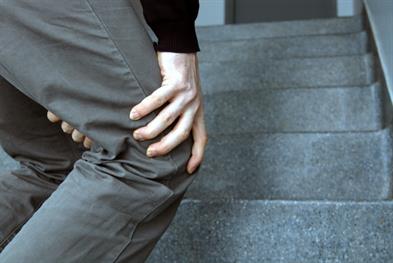 A lack of vitamin D can double the risk of developing chronic widespread pain, a study suggests.

Men with vitamin D deficiency were more than twice as likely to develop chronic widespread pain as those with the highest levels, researchers from the University of Manchester found.

In the four-year study of 2,313 middle-aged men, one in 15 developed chronic widespread pain. These men were more likely to be depressed, obese, physically inactive and have other health problems.

full story . . .

Study examines vitamin D deficiency and cognition relationship
Apr 16, 2014


Vitamin D deficiency and cognitive impairment are common in older adults, but there isn't a lot of conclusive research into whether there's a relationship between the two.

A new study from Wake Forest Baptist Medical Center published online ahead of print this month in the Journal of the American Geriatrics Society enhances the existing literature on the subject.

"This study provides increasing evidence that suggests there is an association between low vitamin D levels and cognitive decline over time," said lead author Valerie Wilson, M.D., assistant professor of geriatrics at Wake Forest Baptist. "Although this study cannot establish a direct cause and effect relationship, it would have a huge public health implication if vitamin D supplementation could be shown to improve cognitive performance over time because deficiency is so common in the population."

full story . . .

Vitamin D deficiency contributes to poor mobility among severely obese people
Apr 16, 2014


Among severely obese people, vitamin D may make the difference between an active and a more sedentary lifestyle, according to a new study published in the Endocrine Society's Journal of Clinical Endocrinology & Metabolism (JCEM).

Severe obesity occurs when a person's body mass index (BMI) exceeds 40. About 6.5 percent of American adults are severely obese.

full story . . .

Health: Study shows 4 million Australians deficient in Vitamin-D
Apr 16, 2014

Almost 4 million Australians are not getting enough vitamin D, data released by the Bureau of Statistics shows.

In the most wide-ranging survey of the nutrient to date, researchers found that levels of the vitamin varied wildly between seasons. Deficiency rates soared to almost 50 per cent for those living in Victoria and the ACT during winter.

Specialists say this is a warning that people are limiting their exposure to the sun by spending too much time indoors, thereby increasing their risk of poor bone health and chronic disease due to poor levels of the vitamin.

Getting outside: More than 1.1 million people had moderate to severe deficiency in vitamin D.

''It's a real problem which alerts the population that we shouldn't dismiss it,'' Rebecca Mason, a professor of physiology at the University of Sydney's Bosch Institute, said.

She said Australians needed at least 10 minutes of exposure to the sun on the arms during mid-morning or afternoon in summer to receive adequate vitamin D, which is absorbed through the sun's ultraviolet-B rays.

''We are spending far too much time indoors watching television and using technology,'' Professor Mason said. ''We're just not getting out there enough - with or without sunscreen.''

full story . . .

Low vitamin D linked to fatty liver disease in UK children
Apr 14, 2014


London, UK, Saturday 12 April 2014: A UK study[i] investigating the link between low vitamin D status and non-alcoholic fatty liver disease (NAFLD) in British children has identified a genetic variant associated with the disease's severity.

The research, conducted by the King's College Hospital Paediatric Liver Centre and the University of Surrey's School of Biosciences and Medicine, and funded by the Children's Liver Disease Foundation retrospectively analysed the medical records of 120 paediatric patients with NAFLD.

The findings could carry significant implications for UK clinicians in light of the nation's rising number of childhood NAFLD cases. High levels of vitamin D deficiency and increasing numbers of rickets cases are thought to be due to the obesity epidemic, more children increasingly choosing to play indoors rather than outside and the excessive use of sun-creams.

full story . . .

Vitamin D and female fertility
Apr 14, 2014

SUMMARY:
In women undergoing in-vitro fertilization, a sufficient vitamin D level (≥30 ng/ml) should be obtained. Vitamin D supplementation might improve metabolic parameters in women with PCOS. A high vitamin D intake might be protective against

endometriosis

.

full story . . .
Events

World Vitamin D Day


Nov 02, 2014


Look for details coming soon!

event details

Books

Susan Rex Ryan
Defend Your Life


Defend Your Life has three main sections. The first addresses the fundamentals of vitamin D3 and its awesome benefits as well as minimal risk. The second highlights select diseases and conditions about which vitamin D3 may offer protection. The third includes the author's personal vitamin D3 story, including her theory about adequate vitamin D3 levels and how you can 'Defend Your Life'.

Reading this book will help you understand how adequate amounts of vitamin D3 are essential to enhancing your quality of life.




Ian Wishart
Vitamin D: Is This the Miracle Vitamin?


In this compelling new book,award-winning investigative journalist and bestselling author Ian Wishart brings together the most up to date science on vitamin D and how it could well save your life. Cancer? Up to a 77% reduction in risk of developing it if you take this vitamin. Heart disease? The same kind of reduction. Did you know that autism, mental illness and multiple sclerosis all appear to be caused by a lack of vitamin D during pregnancy?

The lives of every single person, including you, will be affected by the information in this book. With more than 300 scientific trials and studies cited, this book is a reference guide not just for the general reader but for medical professionals alike.




John J. Cannell, MD
Athlete's Edge - Faster, Quicker, Stronger with vitamin D


John Cannell, founder and executive director of the Vitamin D Council, provides a new perspective on the vitamin D story revealing a long-held secret once known only to Eastern European athletic trainers.

Vitamin D, the sunshine vitamin, improves muscle tone, muscle strength, balance, reaction time and physical endurance, as well as immunity and general health. In addition, ideal levels of vitamin D help protect you from a staggering array of chronic diseases such as cancer, heart disease, hypertension, diabetes, multiple sclerosis, asthma, autism and even influenza.




more books...