Sun safety important Ė but donít ignore health benefits of sun exposure
Jun 30, 2016

It's virtually a given, as it has been for decades, that protecting ourselves from the sun is an essential part of staying healthy through the warmer months. We've known for years about the dangers we face in failing to practice proper sun safety, namely an increased risk of skin cancer and melanoma, not to mention permanent skin damage and premature wrinkling.

Most of us understand the need to apply sunscreen and be mindful of the amount of time we spend outside. But what if there's something we've been missing? According to family physician Dr. Gerry Schwalfenberg, our conventional wisdom may have shifted so far in the direction of sun avoidance that we're actually neglecting to acknowledge an important fact: our bodies need sunlight to produce vitamin D, which is essential to our overall health.

"If you cover up, avoid UV and don't get some sun exposure at midday in summer, chances are that you are going to be vitamin D deficient," says Dr. Schwalfenberg.

full story . . .

Researchers Call for National Vitamin D Guidelines for Pregnant Women
Jun 29, 2016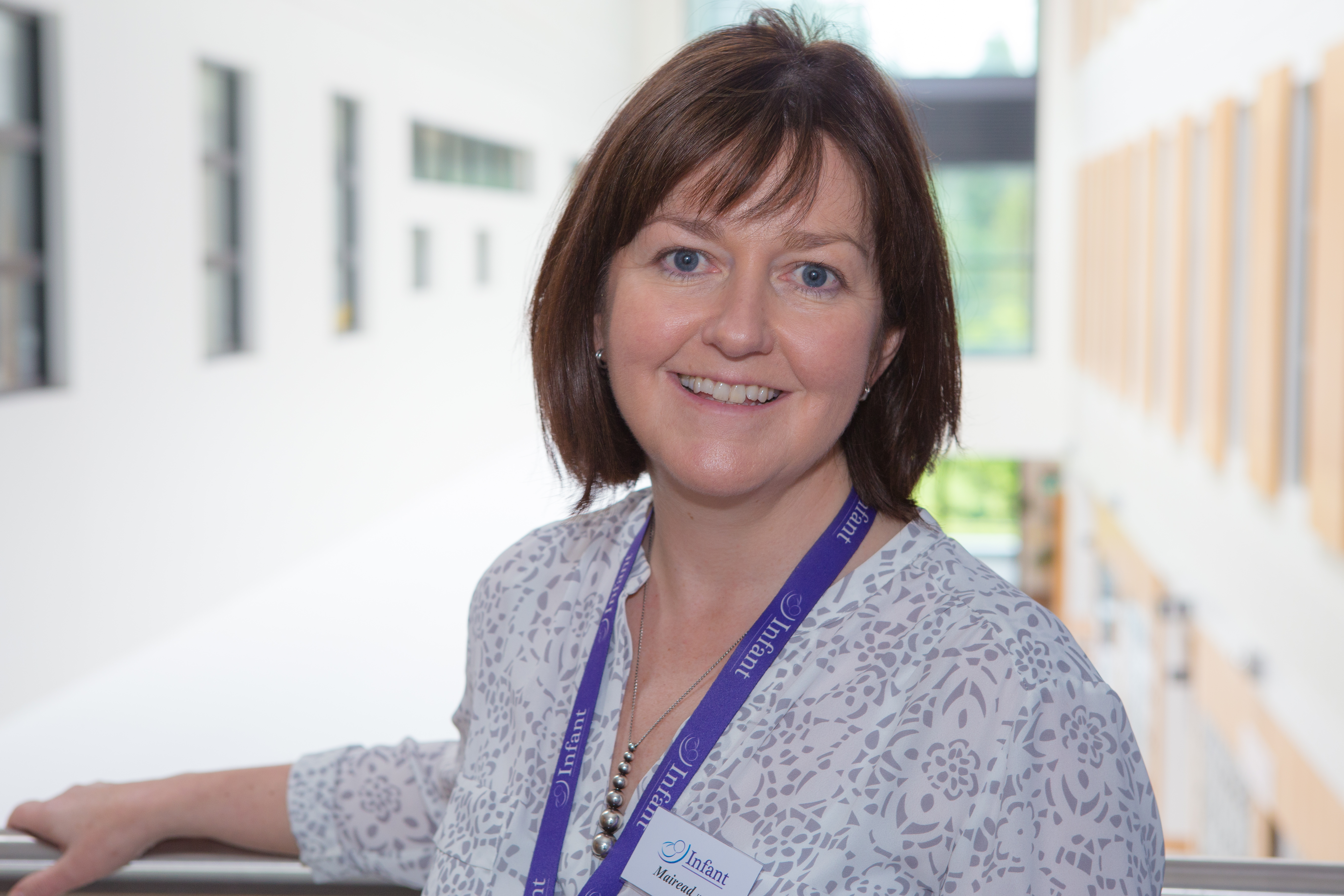 Cork study shows that 17% of pregnant women have a Vitamin D deficiency amongst 1786 mothers surveyed at Cork University Maternity Hospital.

Researchers at University College Cork (UCC) have reported that high Vitamin D status is associated with lower risk of pregnancy complications such as pre-eclampsia and small-for-gestational age (SGA) birth.

The findings, published this Wednesday in the American Journal of Clinical Nutrition, come from analysis of vitamin D status in the SCOPE (Screening for Pregnancy Endpoints) Ireland study. The project aims to develop screening tests to predict and prevent the major complications of late pregnancy, such as pre-eclampsia, SGA and spontaneous preterm birth.

full story . . .

Sun is good for you Ė you may live longer, study finds
Jun 28, 2016

Swedish women who avoid sunshine shorten their lifespans by the same amount as smoking. This latest research was just published in the Journal of Internal Medicine. Like the Swedes, Canadians need to balance the benefits of sun exposure with the risks. It is not healthy to avoid sunshine, which provides the ultraviolet light that makes vitamin D, says the Vitamin D Society.

Between 1990 and 1992, 30,000 Swedish women were surveyed about risk factors for malignant melanoma the worst form of skin cancer. For the next 20 years, the women's death records were followed. Those women with active sun exposure habits were at a lower risk of death from cardiovascular disease and causes of death other than cancer or heart disease, causes such as diabetes, multiple sclerosis and pulmonary disease.

Compared to those with the highest sun exposure, life expectancy for women who avoided sun was shorter by .6 to 2.1 years. The lead author of the report, Dr. Pelle Lindqvist, put it another way: "We found smokers in the highest sun exposure group were at a similar risk as non-smokers avoiding sun exposure, indicating avoidance of sun exposure to be a risk factor of the same magnitude as smoking." He went on to conclude that, "Guidelines being too restrictive regarding sun exposure may do more harm than good for health."

full story . . .

STUDY: People Who Donít Get Enough Of This Vitamin Are 77% Weaker
Jun 28, 2016

Not getting enough vitamin D may seriously hinder your strength and athletic performance, a new study from the University of Tulsa suggests.

Researchers studied the blood levels of vitamin D of about 100 college athletes. They also tested how fast the athletes could sprint, how high and how far they could jump, and how much weight they could squat for one rep.

About 1 in 3 of the athletes had inadequate levels of vitamin D (less than 72 nanomoles per liter of blood).

Those athletes' one-rep maxes on the squat were 77 percent lighter than people with higher D levels.

In addition, their shuttle runs were 18 percent slower, their vertical leaps 15 percent lower, and their distance jumps 80 percent shorter

full story . . .

Vitamin D beneficial for more than strong bones
Jun 23, 2016

JOHNSON CITY (June 23, 2016) – Two scientists at East Tennessee State University's Quillen College of Medicine led an international research team that recently discovered vitamin D may be able to reduce soft tissue calcification.

"We know we need vitamin D for strong bones, especially during older age when osteoporosis sets in," said Dr. Matt Keasey, a research associate in the Department of Biomedical Sciences working with Dr. Theo Hagg, chair of the Department of Biomedical Sciences, as members of the research team. "This new study suggests that it also reduces regular age-related soft tissue calcification in arteries and the brain."

Soft tissue calcification is relatively common in the elderly, with arteries being particularly vulnerable and the brain also being vulnerable as individuals age, Hagg added.

full story . . .

Itís Time to Rethink Sun Avoidance
Jun 10, 2016

Now that the summer sun is here, many people are able to go outside and enjoy the warmer weather; but many will be sheltering themselves indoors or slathering on layers of sunscreen when they do venture out.

While over exposure to the sun can contribute to skin cancer and melanoma, avoiding the sun entirely by staying indoors, covering up with protective clothing or applying excess sunscreen can be just as bad or potentially worse for a person's health.

It's about moderation and balance. The sun is crucial for all life on our planet. In humans, exposure to the sun is vital for production of vitamin D, which helps lower the risk of developing serious diseases such as cancer, heart disease, diabetes, multiple sclerosis and osteoporosis.

full story . . .
Events

20th Vitamin D Workshop


Mar 01, 2017


20th Vitamin D Workshop

2017


Date to be annouced soon!

event details

Blog

Putting the Risk of Vitamin D Toxicity into Perspective


Mar 31, 2016


by Samantha Kimball, PhD, MLT

Vitamin D is unique among nutrients. Vitamin D is actually more of a hormone than a vitamin. Vitamin D is used by nearly every cell in the body. It can be obtained naturally from the sun or by ingesting it. It was named a "vitamin" when it was discovered that many people were deficient and it could be obtained from their diet, this happened because they were not getting enough from sun exposure. This is more prevalent today than ever.

If you are lucky enough to live near the equator, where you can synthesize vitamin D year-round, and you spend a minimal amount of time unprotected in the sun and fully exposed (15 minutes in a bathing suit) each day, you probably get enough vitamin D from that ball of life in the sky. However, we Canadians are not so lucky. Our northern climate means that in the winter the sun isn't powerful enough for our bodies to make vitamin D at all and in the summer months, when it is possible to make vitamin D, most people wear sunscreen which blocks the sun and the production of vitamin D. With our extremely limited ability to obtain vitamin D naturally we need to supplement.

There is a continuous debate among vitamin D experts about how much vitamin D you need to take to be healthy. Opinions and comments like "Vitamin D has health benefits," but "you shouldn't take too much because it is just too risky!" are confusing and often portrayed in parallel in the media. What is missing is a little perspective.

full post . . .

How much vitamin D should I take?


Jan 14, 2016


This is the most common question for vitamin D. Recommending, calculating or finding the right dose of vitamin D intake for anyone is difficult. That's because it's complicated!

Why? Because everyone is different. Different weights, genetics, skin colour, diets, UV exposure etc. What research has shown us is that the same D3 supplementation dose given to a group of people will result in a wide range of vitamin D blood levels as determined through 25(OH)D testing.

Here is a chart published by GrassrootsHealth which shows vitamin D levels by D3 supplementation dose taken. You can see that the same dose provides a huge variation in vitamin D blood levels. How can anyone really predict where you will fall in this chart?

Recently a new Canadian research paper1 was published in the peer reviewed journal Nutrients, by a group of researchers from the University of Alberta (Veuglers 2015). They used a dual approach and a review of 108 published estimates of vitamin D supplementation to determine the optimal vitamin D dose that minimizes the risk for both a low and high vitamin D blood level.

full post . . .

The vitamin D debate is not likely to disappear


Dec 04, 2015


by Samantha Kimball, PhD, MLT

There seems to be a line drawn in the sand with respect to the debate concerning what the optimal levels of vitamin D are for health, and neither side wants to budge. On one side of the line of the current debate are those who support the recommendations officially set by government agencies. However, most of the researchers who actively study vitamin D consider the latest official advice to be inadequate.

There has been contention about the vitamin D recommendations made by the Institute of Medicine (IOM, which advises both Health Canada and the United States Food and Drug Administration). The IOM released its updated report for vitamin D and calcium in 2010. Yet several groups of vitamin D experts suggest that people should achieve 'optimal' levels of vitamin D status, levels that are considerably higher than the ones the IOM recommendations are based on. The IOM's Recommended Daily Allowance (RDA) of 600 IU/d was calculated to achieve adequate vitamin D status which was determined to be serum 25-hydroxyvitamin D levels [25(OH)D] of 50 nmol/L in 97.5% of the population. On the other hand, the Endocrine Society, Osteoporosis Canada, American Geriatrics society and the European Vitamin D Association all recommend target 25(OH)D levels of at least 75 nmol/L. The Vitamin D Society, Grassroots Health and the Vitamin D Council recommend that 25(OH)D levels be maintained above 100 nmol/L which require intakes well above the RDA and even above the tolerable upper level of intake (UL) in overweight and obese individuals. Why would the subject matter experts disagree with the IOM so openly?

full post . . .

Books

Susan Rex Ryan
Defend Your Life


Defend Your Life has three main sections. The first addresses the fundamentals of vitamin D3 and its awesome benefits as well as minimal risk. The second highlights select diseases and conditions about which vitamin D3 may offer protection. The third includes the author's personal vitamin D3 story, including her theory about adequate vitamin D3 levels and how you can 'Defend Your Life'.

Reading this book will help you understand how adequate amounts of vitamin D3 are essential to enhancing your quality of life.




Ian Wishart
Vitamin D: Is This the Miracle Vitamin?


In this compelling new book,award-winning investigative journalist and bestselling author Ian Wishart brings together the most up to date science on vitamin D and how it could well save your life. Cancer? Up to a 77% reduction in risk of developing it if you take this vitamin. Heart disease? The same kind of reduction. Did you know that autism, mental illness and multiple sclerosis all appear to be caused by a lack of vitamin D during pregnancy?

The lives of every single person, including you, will be affected by the information in this book. With more than 300 scientific trials and studies cited, this book is a reference guide not just for the general reader but for medical professionals alike.




John J. Cannell, MD
Athlete's Edge - Faster, Quicker, Stronger with vitamin D


John Cannell, founder and executive director of the Vitamin D Council, provides a new perspective on the vitamin D story revealing a long-held secret once known only to Eastern European athletic trainers.

Vitamin D, the sunshine vitamin, improves muscle tone, muscle strength, balance, reaction time and physical endurance, as well as immunity and general health. In addition, ideal levels of vitamin D help protect you from a staggering array of chronic diseases such as cancer, heart disease, hypertension, diabetes, multiple sclerosis, asthma, autism and even influenza.




more books...