Got vitamin D? Why even during summer, you need a hefty dose
Jul 28, 2014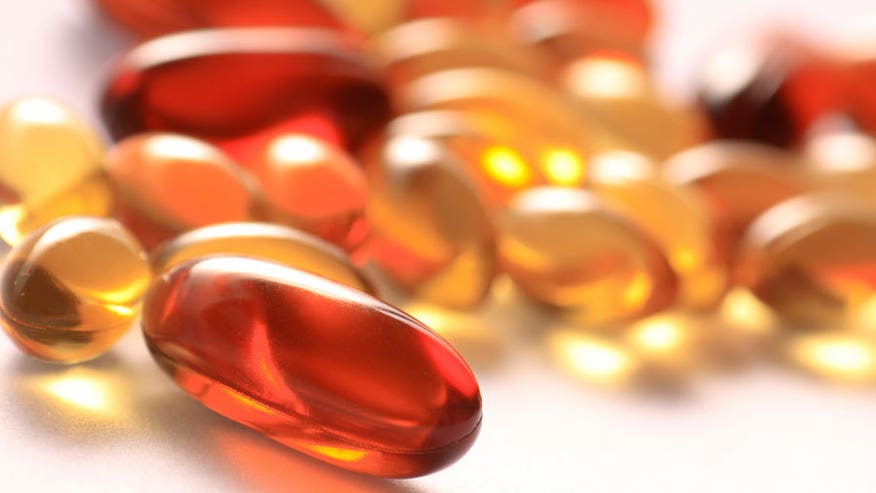 You may be reading this from a beach chair, sun deck, or other summer locale—and yet my advice to you is the same as it would be in the dead of winter: Go get your vitamin D levels checked.

You may have already heard that low vitamin D levels contribute to osteoporosis, cognitive impairment, and a host of other health problems. But two new studies in particular have caught my eye, because they link vitamin D deficiency to an increased risk of dying from heart disease and cancer, as well as developing a number of other illnesses.

While you may think that your vitamin D levels will correct themselves during the summer months when you spend more time in the sun, the fact is a whopping two-thirds of Americans are not just low on the vitamin – they're in full-blown deficiency. And a few months of sunshine every 365 days just won't cut it.

full story . . .

Sunny outlook for Edmonton startup behind Vitamin D test
Jul 28, 2014

EDMONTON - Prospects are looking sunny for an Edmonton startup behind a kit that tests on the spot for vitamin D deficiency.

NanoSpeed Diagnostics Inc. says it has partnered with another company, AKSA Medical, to distribute its Test4D in Europe, following news last week that the product has been approved for sale in the European Union.

"It's a big step for us because now the whole European market is open for us," said NanoSpeed founder and president Seema Gupta on Friday.

The test is not OK'd for commercial use in Canada or the United States, but Gupta expects approvals from Health Canada and the U.S. Food and Drug Administration to come by the end of next year.

full story . . .

Vitamin D, testosterone link in women may explain reproductive outcomes
Jul 28, 2014


Korean researchers have discovered an association between vitamin D levels and testosterone in healthy women without obesity, according to research published in The Journal of Clinical Endocrinology & Metabolism.

"This is first study to show that vitamin D status correlates with testosterone level in healthy women without obesity," according to the researchers.

The findings from a cross-sectional study at the Fertility Center at CHA Gangnam Medical Center in Seoul, South Korea, suggest that vitamin D could increase fertility by modulating androgen activity, according to the researchers, but the causality requires further investigation.

full story . . .

Wear sunscreen. (That may not be the best advice for everyone all the time)
Jul 28, 2014

I may be crazy, but I think our government might be trying to kill me. Not deliberately. It wants the best for me. But the surgeon general and CDC recommend that all Americans, regardless of pigment, wear sunscreen to protect against skin cancer.

How is that a problem? It turns out that a lack of sun exposure can cause serious health problems for some people, and my doctor says I am one of them.

Studies show that people with dark skin, such as myself, rarely get skin cancer no matter how much exposure to the sun we get. When we are afflicted, it's usually in spots on the body that rarely see daylight, such as the bottoms of feet or between fingers, also places one rarely slathers the SPF50.

full story . . .

New Evidence for Protective Effects of Vitamin D on Your Heart
Jul 25, 2014

By Paolo Boffetta, MD, MPH, Special to Everyday Health

Although vitamin D is obtained from diet and dietary supplements, the main source of vitamin D is production in our skin under the influence of solar radiation.

As sun exposure varies with the latitude of regions and during the year, so vitamin D concentrations of populations vary accordingly. Furthermore, women are generally more prone to low vitamin D concentrations than men. Vitamin D deficiency is especially common among the elderly who often have less sun exposure because of reduced outdoor activity and reduced capacity of the skin to produce vitamin D.

full story . . .

Vitamin D Blog: Megadoses Safe in Frail Elderly
Jul 25, 2014


Giving a very high dose of vitamin D -- 20,000 IU per week -- to older patients in nursing homes keeps them sufficient in the vitamin and appears to be safe, researchers found.

Elderly patients in assisted living are known to be at risk of having low vitamin D levels because of their comorbidities, reduced exposure to sunlight, and limited intake from food sources. Some studies have shown that giving vitamin D can reduce the risk of fractures and falls in this population, so one group that operates several residential care facilities in Canada (Fraser Health) implemented weekly doses of 20,000 IU for residents over age 65 starting in 2011.

full story . . .
Events

World Vitamin D Day


Nov 02, 2014


Look for details coming soon!

event details

Books

Susan Rex Ryan
Defend Your Life


Defend Your Life has three main sections. The first addresses the fundamentals of vitamin D3 and its awesome benefits as well as minimal risk. The second highlights select diseases and conditions about which vitamin D3 may offer protection. The third includes the author's personal vitamin D3 story, including her theory about adequate vitamin D3 levels and how you can 'Defend Your Life'.

Reading this book will help you understand how adequate amounts of vitamin D3 are essential to enhancing your quality of life.




Ian Wishart
Vitamin D: Is This the Miracle Vitamin?


In this compelling new book,award-winning investigative journalist and bestselling author Ian Wishart brings together the most up to date science on vitamin D and how it could well save your life. Cancer? Up to a 77% reduction in risk of developing it if you take this vitamin. Heart disease? The same kind of reduction. Did you know that autism, mental illness and multiple sclerosis all appear to be caused by a lack of vitamin D during pregnancy?

The lives of every single person, including you, will be affected by the information in this book. With more than 300 scientific trials and studies cited, this book is a reference guide not just for the general reader but for medical professionals alike.




John J. Cannell, MD
Athlete's Edge - Faster, Quicker, Stronger with vitamin D


John Cannell, founder and executive director of the Vitamin D Council, provides a new perspective on the vitamin D story revealing a long-held secret once known only to Eastern European athletic trainers.

Vitamin D, the sunshine vitamin, improves muscle tone, muscle strength, balance, reaction time and physical endurance, as well as immunity and general health. In addition, ideal levels of vitamin D help protect you from a staggering array of chronic diseases such as cancer, heart disease, hypertension, diabetes, multiple sclerosis, asthma, autism and even influenza.




more books...