Study: Vitamin D Is More Effective Than Flu Vaccine
Feb 13, 2018

Conventional health authorities claim getting a flu shot each year is the best way to ward off influenza. But where's the actual science backing up that claim?

If you've repeatedly fallen for this annual propaganda campaign, you may be surprised to find the medical literature suggests vitamin D may actually be a FAR more effective strategy, and the evidence for this goes back at least a decade.

Dr. John Cannell, founder of the Vitamin D Council, was one of the first to introduce the idea that vitamin D deficiency may actually be an underlying CAUSE of influenza.

His hypothesis [1] was initially published in the journal Epidemiology and Infection in 2006. [2] It was subsequently followed up with another study published in the Virology Journal in 2008. [3]

The following year, the largest nationally representative study [4] of its kind to date discovered that people with the lowest vitamin D levels indeed reported having significantly more colds or cases of the flu. In conclusion, lead author Dr. Adit Ginde stated:

full story . . .

Study: Vitamin D3 may repair cardiovascular damage
Feb 05, 2018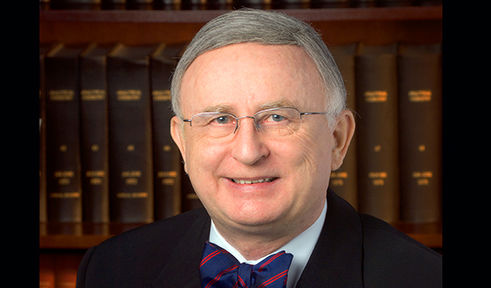 ATHENS, Ohio - Vitamin D3, which the body produces naturally through exposure to sunlight, can potentially restore damage to the cardiovascular system caused by heart diseases like hypertension, diabetes and atherosclerosis, according to a new study by Ohio University.

The study was completed by OU's Dr. Tadeusz Malinski and two graduate students, Alamzeb Khan and Hazem Dawoud. Findings were published in the International Journal of Nanomedicine.

"Generally, Vitamin D3 is associated with the bones," Malinski said. "However, in recent years, in clinical settings people recognize that many patients who have a heart attack will have a deficiency of D3.

"It doesn't mean that the deficiency caused the heart attack, but it increased the risk of heart attack."

full story . . .

Lack of sun causing rickets in Australian children
Feb 05, 2018

Rickets is re-emerging in Australian children, spurring calls for a major campaign about the risk of vitamin D deficiency in pregnant women and babies.

Despite living in one the sunniest places on the planet, hundreds of children have been diagnosed with vitamin D deficiency rickets, a preventable bone disease that can cause delayed growth and skeletal deformities.

A recent spate of unusual cases at Monash Children's Hospital in Melbourne has rung alarm bells.

It saw four infants over six months with complications including rickets and seizures.

Doctors are concerned that vitamin D deficiency is going undetected in hospitals, because the mothers of the babies that had problems were known to be vitamin deficient during pregnancy, yet the babies did not receive any supplements after being born.

full story . . .

Vitamin D could help millions of people with irritable bowel syndrome
Jan 25, 2018

Vitamin D supplements could be the answer for the millions of people suffering from irritable bowel syndrome (IBS) who want to ease their painful symptoms, research suggests.

A new study from the University of Sheffield found high prevalence of vitamin D deficiency in IBS patients – regardless of their ethnicity. Scientists reviewed and integrated all available research on vitamin D and IBS, a condition which affects 1 in 5 people in the UK.

Their findings suggest supplements may help to ease symptoms which can include abdominal pain, bloating, diarrhoea and constipation. Vitamin D was shown to have the most benefit on quality of life in IBS.


full story . . .

Can Vitamin D Deficiency in Children Affect the Severity of Illnesses?
Jan 15, 2018

A recently published systematic review and meta-analysis assesses the prevalence of vitamin D deficiency in children admitted to the pediatric intensive care unit.

Vitamin D is a regulator of calcium levels in the body. A deficiency in vitamin D levels correlates with many skeletal conditions and has been identified as a cause of conditions such as hypocalcaemia, an electrolyte imbalance characterized by low levels of calcium in the blood. The deficiency affects the pathology of the brain, cardiovascular system, respiratory system, and immune system. Due to the vital role of these systems in critical illnesses, a vitamin D deficiency in children can have a significant impact on the treatment and onset of several diseases.

A Canadian review study published by Critical Care compared the vitamin D status of patients in the pediatric intensive care unit (PICU) with the vitamin D status of healthy individuals of the same age. The study also assessed the contribution of vitamin D deficiency in children towards increased critical illness and mortality.

full story . . .

Reduced sunlight may contribute to winter weight gain
Jan 10, 2018

We may have a new reason, in addition to vitamin D generation, to bask in a little sunshine.

A breakthrough study by University of Alberta researchers has shown the fat cells that lie just beneath our skin shrink when exposed to the blue light emitted by the sun.

"When the sun's blue light wavelengths—the light we can see with our eye—penetrate our skin and reach the fat cells just beneath, lipid droplets reduce in size and are released out of the cell. In other words, our cells don't store as much fat," said Peter Light, senior author of the study, who is a professor of pharmacology and the director of the U of A's Alberta Diabetes Institute.

"If you flip our findings around, the insufficient sunlight exposure we get eight months of the year living in a northern climate may be promoting fat storage and contributing to the typical weight gain some of us have over winter," added the Dr. Charles A. Allard Chair in Diabetes Research.

full story . . .

Events

21st Vitamin D Workshop


May 16, 2018


21st Vitamin D Workshop

2018


Barcelona, Spain - May 16-19, 2018

event details

Blog

Canadian Winter – How can I get enough vitamin D?


Nov 10, 2017


By Perry Holman, Executive Director, Vitamin D Society

Canadians' vitamin D levels drop substantially in winter due to the lack of UVB in the sun at our northern latitude at this time of year. For November Vitamin D Awareness month, the Vitamin D Society has released a new short video to help people develop a vitamin D winter action plan.

First, let's understand why a great number of Canadians are vitamin D deficient. Until about 100 years ago, people spent a large amount of their time outdoors. Now most of us work indoors and increasingly spend our leisure time inside, drawn to the Internet, TV, video games and other passive forms of recreation. When we are outdoors, many of us follow health warnings to protect ourselves from UV exposure with sunscreen, clothing and shade.

The result is that Canadians' vitamin D levels have fallen by 13% in just six years. Approximately 14 million Canadians — 38% of the population — do not meet Health Canada guidelines for vitamin D levels of 50 nmol/L. This puts them at a higher risk for serious diseases such as osteoporosis, diabetes, multiple sclerosis, cancer and cardiovascular disease.

But it gets worse. The vitamin D level recommended by Health Canada is only half the level recommended by a large number of vitamin D experts. Forty eight scientists, doctors and researchers have recommended that everyone reach a 25(OH)D blood level of between 100-150 nmol/L. And nearly all of us, 93% of us in fact, are below these optimal vitamin D levels.

full post . . .

If you are not taking vitamin D daily - then it may not be working


Aug 03, 2017


by Carole Baggerly, Director at GrassrootsHealth

Today I have decided to get all the exercise I will need this month. So, I am going to get up, head to the gym and do 15 different sessions of cardio interspersed with 15 different sessions of my weight machines. Then, I will take a yoga class to round out the day.

Ridiculous - right?

full post . . .

Books

Susan Rex Ryan
Defend Your Life


Defend Your Life has three main sections. The first addresses the fundamentals of vitamin D3 and its awesome benefits as well as minimal risk. The second highlights select diseases and conditions about which vitamin D3 may offer protection. The third includes the author's personal vitamin D3 story, including her theory about adequate vitamin D3 levels and how you can 'Defend Your Life'.

Reading this book will help you understand how adequate amounts of vitamin D3 are essential to enhancing your quality of life.




Ian Wishart
Vitamin D: Is This the Miracle Vitamin?


In this compelling new book,award-winning investigative journalist and bestselling author Ian Wishart brings together the most up to date science on vitamin D and how it could well save your life. Cancer? Up to a 77% reduction in risk of developing it if you take this vitamin. Heart disease? The same kind of reduction. Did you know that autism, mental illness and multiple sclerosis all appear to be caused by a lack of vitamin D during pregnancy?

The lives of every single person, including you, will be affected by the information in this book. With more than 300 scientific trials and studies cited, this book is a reference guide not just for the general reader but for medical professionals alike.




more books...