Dr. Heaney - Vitamin D and the nursing mother
Jul 23, 2014

Everyone seems to agree that vitamin D is important throughout life. This is certainly as true in the first year of life as it is later on. For it is during the first year that, in addition to its role in calcium metabolism, this critical nutrient reduces both the risk of current infections and the late-life development of such autoimmune diseases as multiple sclerosis and type 1 diabetes. Both the Institute of Medicine (IOM) and the American Academy of Pediatrics (AAP) agree that vitamin D intake during the first year of life should be 400 IU/d. My own estimation of the requirement (for different ages and body sizes) is 65–75 IU/kg body weight per day. For average body weights in infants during the first year of life that rule of thumb computes to somewhere between 300 and 500 IU/d for infants. So, while there is still contention with respect to the optimal intake for adults, there really is no disagreement about how much is needed for infants, either among various authoritative sources or arising from different approaches to the evidence. With respect to infants, 400 IU/d seems to be just about right.

The question is, how is the infant to get that vitamin D? Human milk, in most nursing mothers, contains very little vitamin D.

full story . . .

Are you D-ficient?
Jul 21, 2014

The health risks associated with vitamin D deficiency are far more severe than previously thought – yet the demands of modern life mean we're getting less than ever before. Adriaane Pielou sheds some light on the issue and explains why we all need to get out more

Vitamin D good, lack of vitamin D bad. Barely a week goes by without a news story warning of the perils of not having enough of the sunshine vitamin in your system (so called because, although it is present in some foods and available in supplement form, vitamin D is primarily created in the body via UVB rays on bare skin). Tempting though it might be to roll your eyes and think, 'Here we go again. Everything we've been doing and eating is wrong and here's a new "miracle" to put it right,' you ignore a D-ficiency at your peril.



full story . . .

New Study – Vitamin D and Cancer Survival
Jul 17, 2014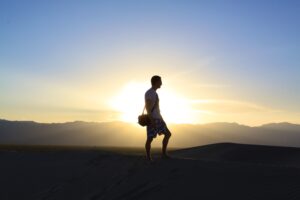 Cancer patients who had higher levels of 25-Hydroxyvitamin D were linked with better survival rates and longer remission than those who are vitamin D-deficient.

The findings were published in July 2014 in the Endocrine Society's Journal of Clinical Endocrinology & Metabolism.

full story . . .

Not Enough Sun Exposure Can Be Risky
Jul 15, 2014

Women Who Avoided the Sun Were Twice as Likely to Die From Any Cause as Those Who Had the Greatest Sun Exposure

Getting too much sun can lead to skin cancer. But getting too little sun also can be risky, especially in regions with limited sunshine, a study suggests.

Women who avoided the sun were twice as likely to die from any cause, including skin cancer, as those who had the greatest sun exposure, according to a report in the July issue of the Journal of Internal Medicine. Exposure to sunlight is the main source of vitamin D. Deficiencies in the vitamin have been linked to cardiovascular deaths and more aggressive skin cancers, the researchers said.

full story . . .

Vitamin D key to preventing a wide range of diseases, conditions
Jul 14, 2014


The sunshine vitamin may be important for health benefits beyond just bone protection.

In the 1940s, vitamin D became synonymous with bone health, when it was discovered that fortifying milk with the vitamin greatly reduced the incidence of bone-deforming rickets in children. While it's true that vitamin D, along with calcium, is critical for building bone and maintaining bone density, a growing body of research suggests that vitamin D is a much more versatile vitamin than we realized 70 years ago.



full story . . .

Vitamin D linked to colon cancer survival
Jul 14, 2014

Colon cancer patients with high levels of vitamin D in their blood are more likely to survive the disease, according to research published this week.

Scientists who studied almost 1,600 patients after surgery for colon cancer (also known as bowel or colorectal cancer) found those with the highest levels of vitamin D have half the risk of dying of the disease compared with those with the lowest levels.

full story . . .
Events

World Vitamin D Day


Nov 02, 2014


Look for details coming soon!

event details

Books

Susan Rex Ryan
Defend Your Life


Defend Your Life has three main sections. The first addresses the fundamentals of vitamin D3 and its awesome benefits as well as minimal risk. The second highlights select diseases and conditions about which vitamin D3 may offer protection. The third includes the author's personal vitamin D3 story, including her theory about adequate vitamin D3 levels and how you can 'Defend Your Life'.

Reading this book will help you understand how adequate amounts of vitamin D3 are essential to enhancing your quality of life.




Ian Wishart
Vitamin D: Is This the Miracle Vitamin?


In this compelling new book,award-winning investigative journalist and bestselling author Ian Wishart brings together the most up to date science on vitamin D and how it could well save your life. Cancer? Up to a 77% reduction in risk of developing it if you take this vitamin. Heart disease? The same kind of reduction. Did you know that autism, mental illness and multiple sclerosis all appear to be caused by a lack of vitamin D during pregnancy?

The lives of every single person, including you, will be affected by the information in this book. With more than 300 scientific trials and studies cited, this book is a reference guide not just for the general reader but for medical professionals alike.




John J. Cannell, MD
Athlete's Edge - Faster, Quicker, Stronger with vitamin D


John Cannell, founder and executive director of the Vitamin D Council, provides a new perspective on the vitamin D story revealing a long-held secret once known only to Eastern European athletic trainers.

Vitamin D, the sunshine vitamin, improves muscle tone, muscle strength, balance, reaction time and physical endurance, as well as immunity and general health. In addition, ideal levels of vitamin D help protect you from a staggering array of chronic diseases such as cancer, heart disease, hypertension, diabetes, multiple sclerosis, asthma, autism and even influenza.




more books...