Vitamin D in pregnancy may help prevent childhood asthma
May 26, 2017

Vitamin D in pregnancy may help prevent childhood asthma

A new study published today in the Journal of Allergy and Clinical Immunology has found that taking Vitamin D supplements in pregnancy can positively modify the immune system of the newborn baby, which could help to protect against asthma and respiratory infections, a known risk factor for developing asthma in childhood.

The team of researchers from King's College London looked at the effect that taking a supplement of 4,400 IU vitamin D3 per day during the second and third trimesters of pregnancy versus the recommended daily intake (RDI) of 400 IU/day, had on the immune system of the newborn.

Participants were randomised at 10 - 18 weeks of pregnancy to high or low doses of vitamin D supplements. The team then took umbilical cord bloods from 51 pregnant women to test the responsiveness of the newborn's innate immune system, which form the body's first line of defence to infection, and T lymphocyte responses, which provide longer-lasting protection.

full story . . .

Low vitamin D levels associated with higher risk of muscle strain among elite-level football players
May 23, 2017


DENVER — Athletes in the National Football League Scouting Combine who had low vitamin D levels experienced a higher risk of lower extremity muscle strain, according to results presented here.

"There is a high prevalence of inadequate vitamin D levels in NFL Combine athletes," Brian C. Werner, MD, said in his presentation at the Arthroscopy Association of North America Annual Meeting. "Lower extremity possible strain and sports hernia pulled-muscle injury risk was shown to be associated with low vitamin D levels and there was the highest risk for hamstring injury."

Werner and colleagues looked at serum vitamin D levels reported during the NFL Scouting Combine in 2015, as well as player age, race, BMI, playing position, and injury history of motor extremity and muscle strain or core muscle injury. Werner noted serum vitamin D levels above 32 nanograms per mL were considered normal.
Results showed 59% of players had inadequate vitamin D levels. Of these players, 10% had severe vitamin D deficiency of less than 20 ng per mL.

"There was a significant difference in the average vitamin D level for African-American NFL Combine athletes compared to Caucasian athletes," Werner said. "Some of this difference could be due to the presence or absence of the vitamin D-binding protein, which was shown in other studies."

full story . . .

High-dose vitamin D treatments may delay progression of metastatic colorectal cancer
May 23, 2017

In the first randomized, blinded trial to treat cancer patients with vitamin D, a multi-institutional effort led by Dana-Farber Cancer Institute researchers has shown that high doses of the vitamin may slow the progress of metastatic colorectal cancer. The study was released online ahead of the American Society of Clinical Oncology (ASCO) annual meeting in Chicago, June 2-6.

"We do not yet know what blood level of vitamin D is needed to see a benefit until we analyze the blood samples collected from patients enrolled on the trial," said Kimme Ng, MD, MPH, director of Clinical Research at Dana-Farber's Center for Gastrointestinal Oncology. Ng will present early results from the SUNSHINE study at the ASCO conference. "In the meantime, patients can discuss with their physician about checking the levels of vitamin D in their blood, and consider taking supplements to keep the levels in sufficient ranges."

full story . . .

Sunshine Vitamin
May 17, 2017

With more than two-thirds Indians suffering from Vitamin D deficiency, it is time that we took measures to prevent it, doctors tell SHALINI SAKSENA

Did you know that prevalence of Vitamin D deficiency in India touches almost 70 per cent? The reason doctors tell you is that the widely consumed food items like dairy products are rarely fortified with Vitamin D.

"Vitamin D is a fat soluble vitamin stored in the liver and fatty tissues. Increased body fat has the ability to absorb Vitamin D and keep it from being used within our body. It is different than other vitamins as our body makes most of our Vitamin D on its own, instead of solely relying on food sources. It impacts not only our skeletal structure, but also our blood pressure, immunity, mood, brain function, and ability to protect ourselves from cancer.

full story . . .

Vitamin D Deficiency Affects Cognition in Multiple Sclerosis
May 08, 2017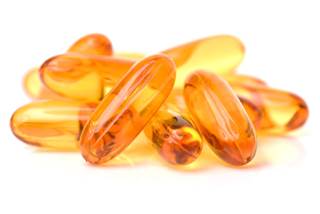 Results of a study published in a recent issue of Scientific Reports1 showed significant improvements in cognitive performance among patients with multiple sclerosis (MS) after a short course of vitamin D replacement.

Investigators from the MS Center of the American University of Beirut Medical Center in Lebanon recruited 88 participants (40 men/48 women; average age, 36 ± 12.2 years) with clinically stable relapsing-remitting MS or clinically isolated syndrome, according to MacDonald 2010 criteria, during a 2-year period from 2012 to 2014. The participants were broken up into 2 groups based on vitamin D status: sufficient (25 hydroxyvitamin (OH) D >35 ng/mL) or deficient (<25 ng/mL). Those in the deficient group were given high-dose vitamin D3 supplementation in the form of 10,000 international units daily for 3 months, whereas the sufficient group continued their usual care, which may have included supplementation.

full story . . .

Nearly 1 billion have a vitamin D deficiency says new research
May 04, 2017

Nearly 1 billion people worldwide may have a deficiency or insufficient levels of vitamin D -- that's according to a new clinical review published in the May issue of The Journal of the American Osteopathic Association.

Considered a hormone rather than a vitamin, vitamin D is produced when skin is exposed to sunlight and plays an important role in many of the body's functions, including cell growth modulation, neuromuscular and immune function and inflammation reduction.

Many previous studies have linked a deficiency or insufficient levels of the vitamin to a wide range of conditions including multiple sclerosis, cardiovascular disease, asthma, and autism, with t he Endocrine Society currently defining insufficiency as between 21 and 30 ng/ml and deficiency below 20ng/ml.

Dr. Kim Pfotenhauer, one of the study's researchers, also pointed out that chronic diseases such as Type 2 diabetes and those related to malabsorption (including kidney disease, Crohn's and celiac disease) greatly inhibit the body's ability to metabolize vitamin D from food sources.

full story . . .

Events

Joint International Symposia


Jun 21, 2017


Vitamin D in Prevention and Therapy (June 21-22, 2017)

and

Biologic Effects of Light (June 22-23, 2017)

Schlossberg Hotel Homburg, Germany

event details

THIRD INTERNATIONAL CONFERENCE VITAMIN D – MINIMUM, MAXIMUM, OPTIMUM


Sep 22, 2017 8:00am


Medius Corporation is delighted to welcome you to the

THIRD INTERNATIONAL CONFERENCE

VITAMIN D – MINIMUM, MAXIMUM, OPTIMUM

EVIDAS 2017

September 22-23, 2017 | Warsaw

event details

Blog

Why Sunshine is good for you and the best source for Vitamin D!


May 12, 2017


We interviewed Dr. Michael Holick on why sunshine is good for you and the best source for vitamin D. Here is what he said:

In your opinion what is the root cause of vitamin D deficiency?

The 2 major reasons for the global D deficiency epidemic are the lack of understanding that very few foods naturally contain vitamin D and that sunlight has been and continues to be a major source for vitamin D worldwide. The recommendation by many health organizations that neither children or adults should be exposed to direct sunlight has been a major factor in causing this pandemic.

Do you think the risks of moderate, regular sun exposure, such as skin cancer, has been over emphasized to the public?

There is no question that the abstinence message from national and international health organizations regarding sun exposure has been a major contributor to the vitamin D deficiency pandemic. A recent study has suggested that moderate regular sun exposure does improve a person's vitamin D status and that mechanisms are at play in the skin to reduce the damaging effects from moderate regular sun exposure.



full post . . .

Does the Sunshine Vitamin Really Work?


Apr 13, 2017


By Perry Holman, Executive Director, Vitamin D Society

Based on recent media reports you may be questioning or doubting if vitamin D really works. Does it really prevent cancer?

You may have seen these headlines:

High Doses of Vitamin D Fail to Cut Cancer Risk

Vitamin D pills may not protect against cancer after all

These were based on a new study published in JAMA by Lappe et al. It was a randomized controlled trial of 2,303 women which studied the effects of 2,000 IU/d of vitamin D3 and 1500 mg/d of calcium supplement vs placebo on cancer outcomes.

But it did reduce cancer. A new diagnosis of cancer was confirmed in 109 participants, 45 (3.89%) in the Vitamin D and calcium group and 64 (5.58%) in the placebo group. Tell me which group you would want to be in? I think that this is a great result and proves that vitamin D could help prevent cancer.

full post . . .

Editorial - An Epidemiologists Perspective


Mar 09, 2017


by Cedric F. Garland, Dr PH FACE, UC San Diego School of Medicine

When I was 10, I had a friend who was a terrific playmate and fellow canyon explorer. We'll call him Tom. He had a suspicious streak in him. He told me he thought that doctors knew how to prevent cancer and other diseases, but were not disclosing this to the public. I did not believe his ideas on this topic. I discounted Tom as a young fanatic, a conspiracy theorist.


For about 20 years we have known that sunlight deficiency is the main cause of a terrible and progressive, ultimately disabling disease. People who grow up in Seattle have 10 times the incidence of the disease as people who grow up in San Diego. This applies across the globe - the higher the latitude, the higher the MS incidence rate. It is a law of nature and disease and has been shown through many epidemiological studies (see sidebar).

full post . . .

Books

Susan Rex Ryan
Defend Your Life


Defend Your Life has three main sections. The first addresses the fundamentals of vitamin D3 and its awesome benefits as well as minimal risk. The second highlights select diseases and conditions about which vitamin D3 may offer protection. The third includes the author's personal vitamin D3 story, including her theory about adequate vitamin D3 levels and how you can 'Defend Your Life'.

Reading this book will help you understand how adequate amounts of vitamin D3 are essential to enhancing your quality of life.




Ian Wishart
Vitamin D: Is This the Miracle Vitamin?


In this compelling new book,award-winning investigative journalist and bestselling author Ian Wishart brings together the most up to date science on vitamin D and how it could well save your life. Cancer? Up to a 77% reduction in risk of developing it if you take this vitamin. Heart disease? The same kind of reduction. Did you know that autism, mental illness and multiple sclerosis all appear to be caused by a lack of vitamin D during pregnancy?

The lives of every single person, including you, will be affected by the information in this book. With more than 300 scientific trials and studies cited, this book is a reference guide not just for the general reader but for medical professionals alike.




more books...