How Does Vitamin D Affect Development of Rheumatoid Arthritis?
Jan 16, 2017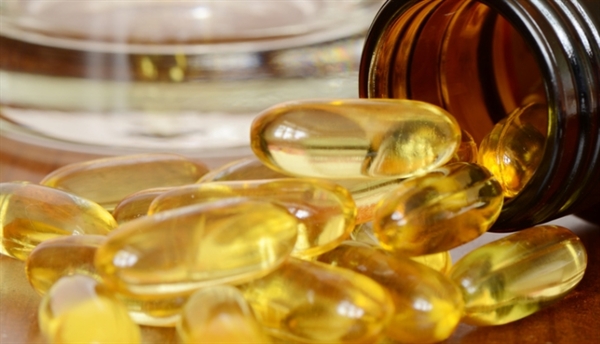 Vitamin D has long been known to be crucial to bone health by regulating bone metabolism but has also been shown to play other crucial physiologic roles, including regulating the immune system.1,2 Subsequently, it can play an important role in the development of autoimmune diseases like rheumatoid arthritis (RA).

Increasing evidence indicates serum vitamin D levels and polymorphisms in enzymes involved in vitamin D metabolism can affect the risk of RA, influence disease activity and recurrence, and increase the risk of comorbidities, such as cardiovascular diseases. Therefore, vitamin D levels are an important consideration when treating patients with or at risk for RA.

full story . . .

Pregnant women should increase vitamin D levels - new studies suggest
Jan 12, 2017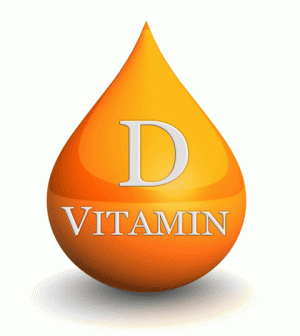 New studies have shown how important it is for pregnant women to have optimal blood levels of vitamin D to help lower the risk of their babies developing multiple sclerosis and autism.

A newly published study in Neurology from Danish researchers has found that babies born within the lowest quintile of vitamin D levels had twice the risk for future multiple sclerosis (MS) as infants born in the highest quintile. This led the researchers to conclude that low concentrations of neonatal vitamin D are associated with an increased risk of MS.

Earlier this year, a study published in JAMA Neurology on data from the Finnish Maternity Cohort also found that maternal vitamin D deficiency during early pregnancy was associated with a 2-fold increased risk of MS in the offspring compared with women who did not have deficient vitamin D levels.

full story . . .

Breastfed babies still need extra vitamin D
Jan 11, 2017

Many breastfed infants may not get enough vitamin D because their mothers prefer not to give babies supplement drops, a study suggests.

Pediatricians recommend that mothers exclusively breastfeed infants until at least six months of age because it can reduce babies' risk of ear and respiratory infections, sudden infant death syndrome, allergies, childhood obesity and diabetes.

Because breast milk typically doesn't contain enough vitamin D to help infants develop healthy bones, the American Academy of Pediatrics advises nursing mothers to give their babies daily supplements of 400 IU (international units) of vitamin D. As an alternative, women can take vitamin D supplements themselves - typically 4,000 to 6,000 IU daily - to give babies enough in breast milk so that drops aren't needed.

full story . . .

Health benefits of raising population vitamin D levels to >40 ng/mL (100 nmol/L)
Jan 09, 2017

The scientific evidence that supports the role of vitamin D in reducing the risk of many types of health conditions and diseases continues to increase at a rapid pace. At pubmed.gov, there are 49,194 publications with "vitamin D" within the title or abstract and 4,162 published in the year 2016. The research linking vitamin D to improved health derives from ecological, observational, laboratory studies and clinical trials.

Vitamin D ecological studies define populations geographically (e.g., state or country) as entities, then look at correlations with solar UVB doses as a function of time or location. Such studies have often been the first to identify a UVB/vitamin D effect, later supported by other studies [Grant, 2016].

Observational studies enroll people in a study, then assess health/disease outcomes with respect to some parameter, such as vitamin D level or UVB exposure. Laboratory studies can look at mechanisms whereby vitamin D acts. Clinical trials enroll a group of people, randomly assign some to take vitamin D, perhaps with calcium, while others take a placebo (dummy pill). Better health outcomes with vitamin D indicate a beneficial effect of vitamin D. Unfortunately, many clinical trials have not been well designed, either including people with vitamin D levels above average, or using too little or too much vitamin D supplementation. Thus, for now, the observational studies with support from the other types of studies, provide the best guidance for the health benefits of raising vitamin D levels.

full story . . .

Study shows health benefits of non-burning exposure to UV light
Jan 05, 2017

Moderate exposure to sunlight that does not cause sunburn can prevent vitamin D deficiency with minimal risk of individuals developing skin cancer, a recent British study found.

The study, published in the December issue of the British Journal of Dermatology, is believed to be the first to examine both the health benefits of sunlight along with the ability of the skin to repair itself after exposure to low-level ultraviolet radiation.

The main way for the body to produce vitamin D is by exposing skin to ultraviolet B rays in sunlight. While over-exposing skin to the sun until it burns can increase the risk of developing skin cancer, the benefits of sensible sun exposure are numerous and extend beyond vitamin D. They include the production of nitric oxide, which improves blood flow and decreases blood pressure, and the release of feel-good beta-endorphins that reduce depression.

However, the dermatology community has long recommended that sunlight should largely be avoided in order to prevent skin cancer – advice that some doctors see as having increased the rate of vitamin D deficiency globally.

Vitamin D deficiency plagues a large percentage of the population. It increases the risk of many types of cancers, diabetes, cardiovascular disease, multiple sclerosis, dementia and numerous other illnesses. In children, a lack of vitamin D impacts growth and increases the risk of rickets and asthma, among other problems.

full story . . .

Vitamin D deficiency in men can increase the risk of chronic headaches
Jan 04, 2017

New European research suggests a lack of vitamin D could have yet another effect on health, increasing the risk of chronic headaches in men.

Carried out by researchers from the University of Eastern Finland, the team looked at 2601 men aged between 42 and 60 years who were taking part in the Kuopio Ischaemic Heart Disease Risk Factor Study (KIHD).

The men were tested for levels of serum 25-hydroxyvitamin D (25(OH) D), a marker for vitamin D status, with 68% of the men showing a serum vitamin D level of below 50 nmol/l, generally considered the threshold for vitamin D deficiency.

full story . . .
Events

6th international conference - VITAMIN D DEFICIENCY, NUTRITION AND HUMAN HEALTH


Mar 16, 2017


6th international conference

VITAMIN D DEFICIENCY, NUTRITION AND HUMAN HEALTH

March 16-17, 2017, Abu Dhabi, United Arab Emirates

For details, please contact: Dr. Afrozul Haq, President of the Conference, Abu Dhabi, UAE

+971505450046 Email: haq2000@gmail.com

event details

20th Vitamin D Workshop


Mar 28, 2017


20th Vitamin D Workshop

2017


Orlando, FL - March 28-31, 2017

event details

Blog

Putting the Risk of Vitamin D Toxicity into Perspective


Mar 31, 2016


by Samantha Kimball, PhD, MLT

Vitamin D is unique among nutrients. Vitamin D is actually more of a hormone than a vitamin. Vitamin D is used by nearly every cell in the body. It can be obtained naturally from the sun or by ingesting it. It was named a "vitamin" when it was discovered that many people were deficient and it could be obtained from their diet, this happened because they were not getting enough from sun exposure. This is more prevalent today than ever.

If you are lucky enough to live near the equator, where you can synthesize vitamin D year-round, and you spend a minimal amount of time unprotected in the sun and fully exposed (15 minutes in a bathing suit) each day, you probably get enough vitamin D from that ball of life in the sky. However, we Canadians are not so lucky. Our northern climate means that in the winter the sun isn't powerful enough for our bodies to make vitamin D at all and in the summer months, when it is possible to make vitamin D, most people wear sunscreen which blocks the sun and the production of vitamin D. With our extremely limited ability to obtain vitamin D naturally we need to supplement.

There is a continuous debate among vitamin D experts about how much vitamin D you need to take to be healthy. Opinions and comments like "Vitamin D has health benefits," but "you shouldn't take too much because it is just too risky!" are confusing and often portrayed in parallel in the media. What is missing is a little perspective.

full post . . .

How much vitamin D should I take?


Jan 14, 2016


This is the most common question for vitamin D. Recommending, calculating or finding the right dose of vitamin D intake for anyone is difficult. That's because it's complicated!

Why? Because everyone is different. Different weights, genetics, skin colour, diets, UV exposure etc. What research has shown us is that the same D3 supplementation dose given to a group of people will result in a wide range of vitamin D blood levels as determined through 25(OH)D testing.

Here is a chart published by GrassrootsHealth which shows vitamin D levels by D3 supplementation dose taken. You can see that the same dose provides a huge variation in vitamin D blood levels. How can anyone really predict where you will fall in this chart?

Recently a new Canadian research paper1 was published in the peer reviewed journal Nutrients, by a group of researchers from the University of Alberta (Veuglers 2015). They used a dual approach and a review of 108 published estimates of vitamin D supplementation to determine the optimal vitamin D dose that minimizes the risk for both a low and high vitamin D blood level.

full post . . .

The vitamin D debate is not likely to disappear


Dec 04, 2015


by Samantha Kimball, PhD, MLT

There seems to be a line drawn in the sand with respect to the debate concerning what the optimal levels of vitamin D are for health, and neither side wants to budge. On one side of the line of the current debate are those who support the recommendations officially set by government agencies. However, most of the researchers who actively study vitamin D consider the latest official advice to be inadequate.

There has been contention about the vitamin D recommendations made by the Institute of Medicine (IOM, which advises both Health Canada and the United States Food and Drug Administration). The IOM released its updated report for vitamin D and calcium in 2010. Yet several groups of vitamin D experts suggest that people should achieve 'optimal' levels of vitamin D status, levels that are considerably higher than the ones the IOM recommendations are based on. The IOM's Recommended Daily Allowance (RDA) of 600 IU/d was calculated to achieve adequate vitamin D status which was determined to be serum 25-hydroxyvitamin D levels [25(OH)D] of 50 nmol/L in 97.5% of the population. On the other hand, the Endocrine Society, Osteoporosis Canada, American Geriatrics society and the European Vitamin D Association all recommend target 25(OH)D levels of at least 75 nmol/L. The Vitamin D Society, Grassroots Health and the Vitamin D Council recommend that 25(OH)D levels be maintained above 100 nmol/L which require intakes well above the RDA and even above the tolerable upper level of intake (UL) in overweight and obese individuals. Why would the subject matter experts disagree with the IOM so openly?

full post . . .

Books

Susan Rex Ryan
Defend Your Life


Defend Your Life has three main sections. The first addresses the fundamentals of vitamin D3 and its awesome benefits as well as minimal risk. The second highlights select diseases and conditions about which vitamin D3 may offer protection. The third includes the author's personal vitamin D3 story, including her theory about adequate vitamin D3 levels and how you can 'Defend Your Life'.

Reading this book will help you understand how adequate amounts of vitamin D3 are essential to enhancing your quality of life.




Ian Wishart
Vitamin D: Is This the Miracle Vitamin?


In this compelling new book,award-winning investigative journalist and bestselling author Ian Wishart brings together the most up to date science on vitamin D and how it could well save your life. Cancer? Up to a 77% reduction in risk of developing it if you take this vitamin. Heart disease? The same kind of reduction. Did you know that autism, mental illness and multiple sclerosis all appear to be caused by a lack of vitamin D during pregnancy?

The lives of every single person, including you, will be affected by the information in this book. With more than 300 scientific trials and studies cited, this book is a reference guide not just for the general reader but for medical professionals alike.




more books...