Vitamin D Deficiency Linked to Dry Eye Syndromes
Feb 11, 2016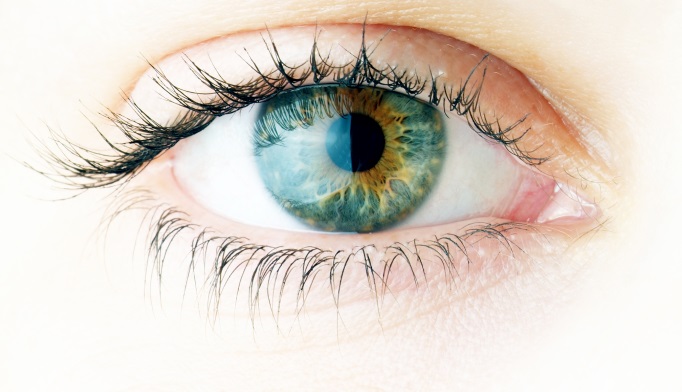 (HealthDay News) — Vitamin D deficiency is associated with dry eye and impaired tear function, according to a study published in the International Journal of Rheumatic Diseases.

Pelin Yildirim, MD, from the Kocaeli Derince Training and Research Hospital in Turkey, and colleagues evaluated 50 premenopausal women with vitamin D deficiency (serum vitamin D levels <20 ng/mL) and 48 controls for dry eye parameters.

The researchers found that among patients with vitamin D deficiencies, lower scores in Schirmer's test and tear break-up time test and higher in ocular surface disease index were seen compared with controls (P<.05). Stanford Health Assessment Questionnaire scores showed no significant correlation with dry eye parameters (P>.05).

full story . . .

Comparative efficacy of vitamin D status in reducing the risk of bladder cancer: A systematic review and network meta-analysis
Feb 08, 2016


The optimal concentration of individual vitamin D intake for preventing bladder cancer has not, to our knowledge, been defined. To evaluate the comparative efficacy of different serum 25-hydroxyvitamin D concentrations in preventing bladder cancer, we conducted a systematic search of the literature published up to April 2015.

We applied a pairwise meta-analysis to estimate direct evidence from intervention-control studies and a network meta-analysis within a Bayesian framework to combine direct and indirect evidence. Moreover, a dose-response curve was utilized to predict the optimal median serum 25-hydroxyvitamin D concentration based on the odds ratio (OR) for each quintile concentration.

full story . . .

Vitamin D's anti-inflammatory properties
Feb 08, 2016

Regular Vitamin D doses can tame inflammation linked to chromic diseases
Adequate time in the sun can supplement bolsters immune cell function
Vitamin D deficiency can lead to soft bones
VITAMIN D supplements can control inflammation associated with chronic conditions such as obesity, heart disease or diabetes.

This finding is based on a review by Curtin University scientists of 23 immune cell studies.

"We found evidence that vitamin D was able to indirectly quench reactive oxygen species, which are accepted as a major factor in the onset and development of chronic diseases including type 2 diabetes," Professor Philip Newsholme says.

"In fact, inflammation may contribute to a multitude of diseases," Prof Newsholme says

full story . . .

The Link Between Vitamin D and Athletic Performance
Jan 27, 2016

This time of year it can seem like the sun is a myth you only hear about but never actually experience. If you run early in the morning or in the evening—spending all day in an office in between—it's easy to miss even the slightest hint of natural light. That can make you feel sluggish, chronically sick and slightly depressed. It can even make you run slower.

A growing body of research has found a number of negative health effects resulting from a lack of sunlight, and a lack of corresponding Vitamin D. These range from poor bone density to weak immune systems to links to diabetes and cardiovascular disease. There is increasing research, as well, that suggests Vitamin D deficiencies can impact athletic performance.

"We know that Vitamin D is important for optimal skeletal and muscle function," says D. Enette Larson-Meyer, an associate professor at the University of Wyoming, who has studied Vitamin D extensively and wrote a review of its athletic importance for the Gatorade Sports Science Institute.

full story . . .

Yukon does U-turn on vitamin D ads that had social media howling
Jan 27, 2016

Cheeky 'We all need the D' campaign tweaked after online reaction 'escalated to ribald humour'

The Yukon government's recent bid to ensure residents are receiving enough Vitamin D is getting a rise out of the social media masses.

The Department of Health and Social Services recently rolled out a campaign exhorting residents to ensure they're getting enough vitamin D.

But the kind of activity the campaign wound up promoting is arguably best accomplished indoors.

full story . . .

Scots should spend more time in the sun to boost life expectancy, top dermatologist says
Jan 25, 2016

SCOTS should spend more time basking in the sun to boost their life expectancy, according to a top dermatologist.

Richard Weller, from Edinburgh University, claims that government advice to cover up after 10-15 minutes of exposure could be damaging to health.

Ministers advise that up to 15 minutes of exposure is safe and a good way to get vitamin D, important for growing healthy bones.

However, Weller said that the time limit is based on far sunnier countries – and it is preventing Scots from a benefit that could add years to their lives.

In a new paper for the journal Blood Purification, the doctor presents evidence that exposure to sunlight dilates blood vessels, lowers blood pressure and increases lifespans.

He argues that it cuts the risk of heart attacks and strokes, which are among Scotland's biggest killers, and are far more likely to cause death than skin cancer.

full story . . .

Events

19th Vitamin D Workshop March 29-31, 2016


Mar 29, 2016 8:00 am


19th Vitamin D Workshop

Boston, MA


March 29-31, 2016

​REVERE HOTEL BOSTON COMMON

event details

Blog

How much vitamin D should I take?


Jan 14, 2016


This is the most common question for vitamin D. Recommending, calculating or finding the right dose of vitamin D intake for anyone is difficult. That's because it's complicated!

Why? Because everyone is different. Different weights, genetics, skin colour, diets, UV exposure etc. What research has shown us is that the same D3 supplementation dose given to a group of people will result in a wide range of vitamin D blood levels as determined through 25(OH)D testing.

Here is a chart published by GrassrootsHealth which shows vitamin D levels by D3 supplementation dose taken. You can see that the same dose provides a huge variation in vitamin D blood levels. How can anyone really predict where you will fall in this chart?

Recently a new Canadian research paper1 was published in the peer reviewed journal Nutrients, by a group of researchers from the University of Alberta (Veuglers 2015). They used a dual approach and a review of 108 published estimates of vitamin D supplementation to determine the optimal vitamin D dose that minimizes the risk for both a low and high vitamin D blood level.

full post . . .

The vitamin D debate is not likely to disappear


Dec 04, 2015


by Samantha Kimball, PhD, MLT

There seems to be a line drawn in the sand with respect to the debate concerning what the optimal levels of vitamin D are for health, and neither side wants to budge. On one side of the line of the current debate are those who support the recommendations officially set by government agencies. However, most of the researchers who actively study vitamin D consider the latest official advice to be inadequate.

There has been contention about the vitamin D recommendations made by the Institute of Medicine (IOM, which advises both Health Canada and the United States Food and Drug Administration). The IOM released its updated report for vitamin D and calcium in 2010. Yet several groups of vitamin D experts suggest that people should achieve 'optimal' levels of vitamin D status, levels that are considerably higher than the ones the IOM recommendations are based on. The IOM's Recommended Daily Allowance (RDA) of 600 IU/d was calculated to achieve adequate vitamin D status which was determined to be serum 25-hydroxyvitamin D levels [25(OH)D] of 50 nmol/L in 97.5% of the population. On the other hand, the Endocrine Society, Osteoporosis Canada, American Geriatrics society and the European Vitamin D Association all recommend target 25(OH)D levels of at least 75 nmol/L. The Vitamin D Society, Grassroots Health and the Vitamin D Council recommend that 25(OH)D levels be maintained above 100 nmol/L which require intakes well above the RDA and even above the tolerable upper level of intake (UL) in overweight and obese individuals. Why would the subject matter experts disagree with the IOM so openly?

full post . . .

Response to Dr. Martiquet, Vancouver Coastal Health – Overdoing the sunshine vitamin


Nov 27, 2015


Dear Dr. Martiquet,

I was very disappointed to read your recent article in the Coast Reporter on vitamin D:

Overdoing the sunshine vitamin

http://www.coastreporter.net/community/columnists/overdoing-the-sunshine-vitamin-1.2120572

The main focus of your article seems to be to ensure that people do not exceed the vitamin D doses recommended by Health Canada and the IOM for fear of toxicity. This will frighten many people away from vitamin D supplementation who are vitamin D deficient and require supplementation.

November is Vitamin D Awareness Month. A time when we encourage all Canadians to check and ensure that their vitamin D intake provides them with optimal levels of vitamin D for best health. The problem that the Canadian public face, contrary to your focus, is that the great majority do not receive enough vitamin D. Statistics Canada report that 35% of Canadians fall below the Health Canada and IOM guideline for vitamin D of a 25(OH)D blood level of 50 nmol/L. That represents 12 million people. This rises in winter to over 40%. This puts this large group of Canadians at a much higher risk for many serious diseases such as CVD, cancer, MS, diabetes, osteoporosis, dementia, Alzheimers disease and more.

full post . . .

Books

Susan Rex Ryan
Defend Your Life


Defend Your Life has three main sections. The first addresses the fundamentals of vitamin D3 and its awesome benefits as well as minimal risk. The second highlights select diseases and conditions about which vitamin D3 may offer protection. The third includes the author's personal vitamin D3 story, including her theory about adequate vitamin D3 levels and how you can 'Defend Your Life'.

Reading this book will help you understand how adequate amounts of vitamin D3 are essential to enhancing your quality of life.




Ian Wishart
Vitamin D: Is This the Miracle Vitamin?


In this compelling new book,award-winning investigative journalist and bestselling author Ian Wishart brings together the most up to date science on vitamin D and how it could well save your life. Cancer? Up to a 77% reduction in risk of developing it if you take this vitamin. Heart disease? The same kind of reduction. Did you know that autism, mental illness and multiple sclerosis all appear to be caused by a lack of vitamin D during pregnancy?

The lives of every single person, including you, will be affected by the information in this book. With more than 300 scientific trials and studies cited, this book is a reference guide not just for the general reader but for medical professionals alike.




John J. Cannell, MD
Athlete's Edge - Faster, Quicker, Stronger with vitamin D


John Cannell, founder and executive director of the Vitamin D Council, provides a new perspective on the vitamin D story revealing a long-held secret once known only to Eastern European athletic trainers.

Vitamin D, the sunshine vitamin, improves muscle tone, muscle strength, balance, reaction time and physical endurance, as well as immunity and general health. In addition, ideal levels of vitamin D help protect you from a staggering array of chronic diseases such as cancer, heart disease, hypertension, diabetes, multiple sclerosis, asthma, autism and even influenza.




more books...