GrassrootsHealth Research Paper Determines Vitamin D Level Necessary to Help Reduce Risk of Preterm Births
Nov 19, 2015


GrassrootsHealth and the Medical University of South Carolina co-authored a research paper, published on November 10, which finds that women with vitamin D levels of 40-60 ng/ml have a 46% lower preterm birth rate than the general population. Simple changes to standard of care could help prevent 225,000 preterm births a year, one medical center has already made this change.

Encinitas, CA (PRWEB) November 18, 2015

GrassrootsHealth announces that on November 10, 2015 a study published in The Journal of Steroid Biochemistry and Molecular Biology showed a 59% lower risk for premature birth by pregnant women who had blood levels of vitamin D (25(OH)D) at or over 40 ng/ml by their third trimester than women who had levels below 20 ng/ml. The study combined data from two recent vitamin D supplementation trials for pregnant women in South Carolina.

full story . . .

Noon Best Time to Get Vitamin D From Sun for Minimal Cancer Risk
Nov 13, 2015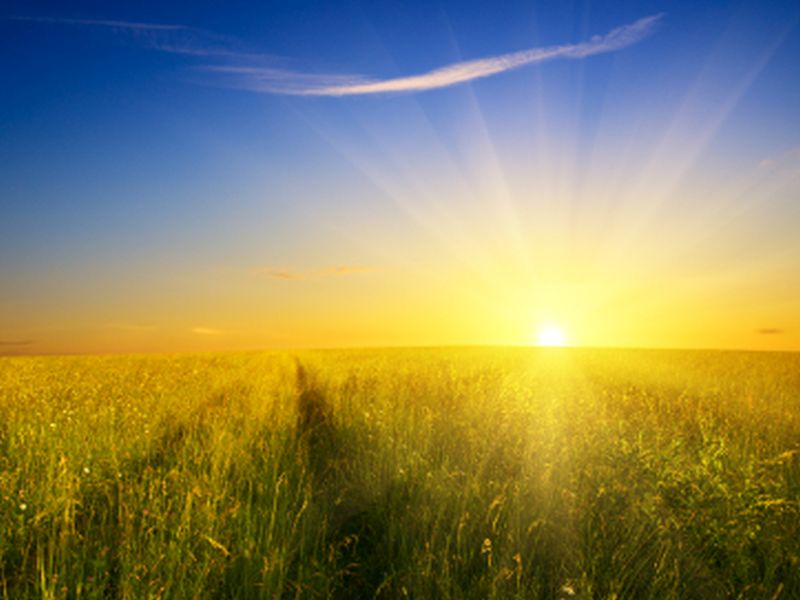 Variations in ultraviolet A and B radiation with increasing latitude and during the day impact skin cancer risk, according to a study published online Nov. 6 in the International Journal of Dermatology.

THURSDAY, Nov. 12, 2015 (HealthDay News) -- Variations in ultraviolet (UV) A and B radiation with increasing latitude and during the day impact skin cancer risk, according to a study published online Nov. 6 in the International Journal of Dermatology.

Mantas Grigalavicius, Ph.D., from Oslo University Hospital in Norway, and colleagues examined the latitude dependency of UVB, UVA, vitamin D production, and skin cancer risk in Caucasians. Biologically effective UVB (280 to 315 nm) and UVA (315 to 400 nm) doses were calculated for selected locations. Cancer registries and published articles were reviewed to examine the incidence of squamous cell carcinoma (SCC) and cutaneous melanoma (CM).

The researchers observed a smaller decrease in the annual doses of UVA radiation versus UVB radiation with increasing latitude. Furthermore, with increasing latitude there were less steep decreases observed in the incidence of CM versus SCC. These data support the role of UVA influencing development of CM. Over one day, the variations in UVA and UVB differed, with the UVB:UVA ratio maximal at noon.

full story . . .

November is Vitamin D Awareness Month
Nov 12, 2015

In order to raise awareness about the dangers of low vitamin D levels for Canadians, the Vitamin D Society has declared November Vitamin D Awareness Month.

TORONTO, Ont. (November 12, 2015) – In order to raise awareness about the dangers of low vitamin D levels for Canadians, the Vitamin D Society has declared November Vitamin D Awareness Month.

The Canadian-based non-profit organization has been proclaiming November as Vitamin D Awareness Month since 2007. Vitamin D deficiency can lead to a higher risk of serious diseases, such as cancer, cardiovascular disease, diabetes, multiple sclerosis, osteoporosis and others. The month of November is crucial for Canadians because it is the start of our vitamin D winter. The low angle of the sun means that sunlight no longer produces vitamin D in our skin.

"November is an important time for Canadians to examine their vitamin D levels because lack of this essential vitamin can have a negative impact on every Canadian's health – young or old, healthy or not," said Dr. Reinhold Vieth, Scientific Advisor for the Vitamin D Society and professor at the University of Toronto.

full story . . .

Researchers find link between specific vitamin D levels and heart problems
Nov 12, 2015


A lack of vitamin D can result in weak bones. Recent studies also show that vitamin D deficiency is linked to more serious health risks such as coronary artery disease, heart attacks, and strokes.

And now, a new study shows what level of deficiency puts someone at risk of developing these heart problems.

Researchers at the Intermountain Medical Center Heart Institute in Salt Lake City have found that patients are fine from a heart standpoint, and may need no further treatment, if their vitamin D level is anywhere above 15 nanograms per milliliter.

"Although vitamin D levels above 30 were traditionally considered to be normal, more recently, some researchers have proposed that anything above 15 was a safe level. But the numbers hadn't been backed up with research until now," said J. Brent Muhlestein, MD, co-director of cardiovascular research at the Intermountain Medical Center Heart Institute, and lead researcher of the study.

full story . . .

Seaton touts benefits of vitamin D
Nov 06, 2015

Back in 2009, on a night when sleep didn't come easily, Rep. Paul Seaton was watching a University of California TV program that featured an international research report on vitamin D. He was amazed at what he heard: that with adequate levels of vitamin D, 50 percent of breast cancer cases could be prevented.

It was one of those eureka moments for Homer's longtime state representative.

"I realized one of the best things I could do was improve the preventative health of Alaskans," he said in a telephone interview earlier this week from Juneau.

It's been his focus ever since.

full story . . .

Vitamin D As Treatment for Rheumatoid Arthritis
Nov 05, 2015

A high dose of vitamin D taken by people who have rheumatoid arthritis and vitamin D deficiency can result in a significant improvement in their symptoms within a short time. That's the consensus of a new study published online in the International Journal of Rheumatic Diseases.

Rheumatoid arthritis and vitamin D study
The randomized, open-label study involved 150 adults who had had rheumatoid arthritis for mean of more than six years and had been taking disease-modifying anti-rheumatic drugs (DMARDs) for a mean of more than three years. At the beginning of the study, nearly half (49%, 73 individuals) were found to be deficient in vitamin D (serum levels less than 20 ng/mL) and to have a disease activity status score of more than 2.6.

full story . . .
Events

19th Vitamin D Workshop March 29-31, 2016


Mar 29, 2016 8:00 am


19th Vitamin D Workshop

Boston, MA


March 29-31, 2016

​REVERE HOTEL BOSTON COMMON

event details

Books

Susan Rex Ryan
Defend Your Life


Defend Your Life has three main sections. The first addresses the fundamentals of vitamin D3 and its awesome benefits as well as minimal risk. The second highlights select diseases and conditions about which vitamin D3 may offer protection. The third includes the author's personal vitamin D3 story, including her theory about adequate vitamin D3 levels and how you can 'Defend Your Life'.

Reading this book will help you understand how adequate amounts of vitamin D3 are essential to enhancing your quality of life.




Ian Wishart
Vitamin D: Is This the Miracle Vitamin?


In this compelling new book,award-winning investigative journalist and bestselling author Ian Wishart brings together the most up to date science on vitamin D and how it could well save your life. Cancer? Up to a 77% reduction in risk of developing it if you take this vitamin. Heart disease? The same kind of reduction. Did you know that autism, mental illness and multiple sclerosis all appear to be caused by a lack of vitamin D during pregnancy?

The lives of every single person, including you, will be affected by the information in this book. With more than 300 scientific trials and studies cited, this book is a reference guide not just for the general reader but for medical professionals alike.




more books...